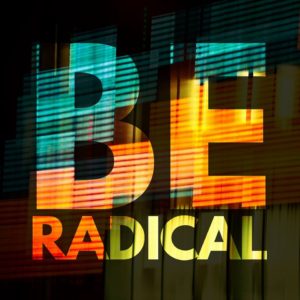 Susan was an English Teacher in a very reputed school in Pune. Now she is serving God as a full-timer. She has the heart to serve kids and is actively involved in Sunday School Ministry, apart from this ministry she is also an excellent writer and pens down very thought-provoking and encouraging articles on her blog Be Radical Read this Testimony of hers of how she was called by God to serve him as a full-timer when she was at the peak of her career as she gives All Glory to God!
For many people, the life of a pastor's child has to be perfect. No sin, no luxury, no friends, no entertainment. We are constantly under a 3D scanner with all the people focussing on our lives. Dealing with the pressure of people was more than the peer pressure felt in teenage!
Nevertheless, the desire to serve God grew stronger. Witnessing God part the red seas in the lives and ministry of my parents helped me grow in my faith and grow closer to God.
Since the age of 14, I knew what God had called me for, and I fervently started praying for and wanting to work for the Lord.
You know that feeling when you get to know something new? That excitement and enthusiasm to do so much in such a little time and less knowledge. That adrenaline rush slowly fades away with new adventures and distractions. But the best part of knowing Christ is having people around you to pray for and counsel you and it is the hope that you will return to everlasting love and the promises stored for you will be fulfilled. I came back stronger and determined. With the guidance and love I received from all those around me, I worked towards what was in store for me. I knew that one day I would serve God as a full-time worker. All I didn't know was when and how. How it actually worked out was something I never imagined!
I started working at a very young age. What I earned in comparison to how much I worked and the distance I traveled was very less. I was looking for a breakthrough in my job. In the year 2015, I was about to get permanent at my workplace and get a good hike in my salary-something I was looking forward to. But God had different plans. At a time when I really needed that hike,  God called me to serve Him full time. He confirmed it to me through dreams seen by my childhood friend, Priyanka. She wasn't even aware of my prayers and desires. I had no doubt about the calling of God. I had to make a choice. I spoke to my husband who was very supportive and encouraged me to follow God's voice. It meant a leap of faith; trusting God completely to lead us through and meet all our needs. I never felt unsure about this call. I took my leap of faith, and now it's been two and a half years of serving God full time.
Not for once did I desire to look back. I never had to worry about the needs of my family being fulfilled. I experienced that grace, favor, and strength that I saw my parents experience when they first started their journey of serving God full time. I still experience His joy be my strength in the toughest, and that's what makes the journey beautiful and worthwhile.
We have our plans that seem perfect, but the fact is, that those plans are just imperfect; just like us. God's will is better over our plans and desires. If you ever find yourself standing at a crossroad, where you feel that you have greater plans than His purpose, don't clinch. Just follow His purpose. Surrender to Him just like Jabez did and He will make things look brighter to you-just like He sees them.
Choose His perfect timing over your imperfect plans.
God can see the future while you can only see your present and hope for a better future.
You can take a moment to check out her blogs here and be encouraged.